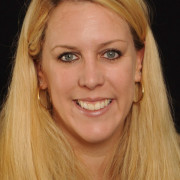 Amy Wenzel, PhD, ABPP
The body of scholarly work on CBT desperately needs more inquiry into the identification, evaluation, and modification of core beliefs. Furthermore, clinicians who use CBT in their practice often find that there are many more concrete strategies to address situationally-based automatic thoughts than long-standing core beliefs. TBCT achieves both of these aims because it is a treatment approach that has been developed systematically on the basis of cognitive theory and evaluated scientifically, and it provides clinicians a concrete tool for working with core beliefs in session. It is rare to find such a balanced blend between the advancement of theory, scientific scrutiny of a new method, and practical application.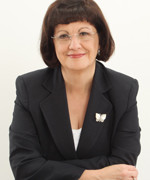 Constance Salhany, LMHC, PhD, ACT
Dr. Irismar Reis de Oliveira is a master! Through his TBCT, he skillfully and creatively tailors the approach based on Cognitive Therapy techniques. He has a gift for organizing and formatting materials such as Thought Records in a way that is simple to understand, easy to implement, and most effective in a time-efficient manner. The workshop is beneficial to people at all levels of professional development, from beginners to advanced practitioners. The use of instruction, video demonstrations, role-play, and practice techniques make for comprehensive learning. I have attended workshops and conferences for almost 30 years, and this workshop is by far the most collaborative. It is inspiring and enjoyable.About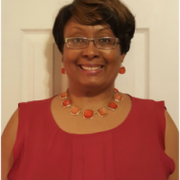 Jennifer Crossdale, LMSW
As a CBT neophyte attending my first post-graduate workshop, this introductory TBCT workshop simplified complex CBT processes and made it understandable to a CBT neophyte like myself. This workshop was highly engaging and interactive which enhanced the learning process. Dr. De Oliveira took the time walk participants through the fundamental CBT steps and strategies, but also provided the opportunity to digest the knowledge by practicing the TBCT skills.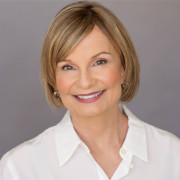 Holly L. Scott, MBA, MS, LPC, ACT
The number of experiential exercises makes this course different from other CBT workshops I have attended.  Each new technique is demonstrated either with a video or a live role-play by experienced clinicians.  Each attendee is then given the opportunity to practice the technique and receive supportive feedback from the experts.  I felt comfortable using new techniques with clients immediately after attending the workshop.
The unique Case Conceptualization Diagram (CCD) and Thought Record Form (TR) are two of the TBCT tools that I use most often with my clients.  The CCD shows the client a 3-level flow chart of how thoughts, emotions, behaviors, underlying assumptions, & core beliefs are related.  I use this diagram at every session as a road map that shows the client's progress.  The TR form is a one-page diagram showing specific questions to help the client challenge behaviors and thoughts related to a situation.  My clients have really responded well to the form and say they are able to memorize the steps because everything is on a one-page flow chart.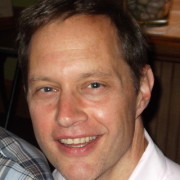 Kevin T. Kuehlwein, PsyD, ACT
I felt like this workshop involved us more as participants than many I've been to.  We heard about, then saw examples of how to apply certain techniques, then got to practice them ourselves to develop a greater confidence and sense of competence, getting some corrective feedback from our role play partners as well as the instructors, who circulated and provided suggestions as to how to improve things.
The material was very understandable, not abstract and the handouts were likewise simple, yet powerful, so I felt like I could use them quickly and effectively.
I learned how useful it was to have a single sheet that combines key elements of the conceptualization (i.e., vicious cycles) and yet also helps clients learn how to step back and evaluate their thoughts effectively.  When I used one of these sheets the day after the workshop the client was surprised and confused at how much better she felt just by writing this all down and yet responding to it in a different way.  She felt more connected to the therapy approach, less self-critical, and more hopeful about change – always good things.
I think this approach offers some concrete advantages over some other approaches I've seen in other workshops, esp. because it's not as complex and abstract.  I'd describe it as elegant because of how immediately applicable it seems to be.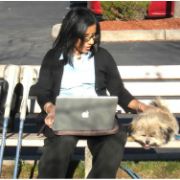 Reji Mathew, PhD, LCSW, Writer
TBCT formulated by Dr. Irismar Reis de Oliveira, is a breakthrough integrative therapeutic approach within the cognitive-behavioral theoretical framework. The method is both highly accessible and teachable. The worksheets guide the client through an intricate processing of their cognition integrating mind, body, motivation and contextual factors. Most mental health presenting concerns are multi-sensory and the genius of TBCT is that this is at the heart of the conceptualization. Dr. de Oliveira's training is comprehensive and attendees will be able to immediately translate the concepts to their clinical work.
I recommend this course highly.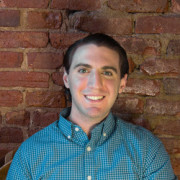 Mike Comparetto, MSW intern
I walked away from this workshop feeling inspired and confident. I feel like I have a strong grasp on some powerful tools that can benefit my clients, and this was only the first section of the workshop. What sets this workshop apart from others is the focus on role-playing so that the techniques can be mastered, instead of just intellectually understood.